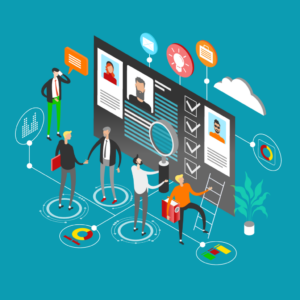 Töökuulutus
Otsime kolleegi: Andmeanalüütik
7. märts 2022
AS CREDITINFO EESTI is looking for DATA SCIENTIST.
Creditinfo provides intelligent information, software and analytical solutions to facilitate access to finance. A global business with 33 credit bureaus running today around the world, Creditinfo is a global partner in the field of credit risk management.
Job Purpose
To develop and deliver credit risk models and lending strategies. To be hands-on with model and product development, risk analysis and support the Decision Analytics functions within the company. Support the sales team to understand client needs and provide viable solutions.
Key Responsibilities:
Developing and validating credit risk models
Designing and implementing lending strategies
Analytical consultancy for client deliveries/implementation
Hands-on with analytical projects from solution development and data integrity evaluation to solution deployment and documentation
Collaborate with internal and external stakeholders to determine the appropriate analysis parameters and performance measures to be applied, as well as requirements for decision tool and strategy implementation and monitoring
Support the development of new analytical and data products and services, and the enhancement of current processes and offerings
Support product development and marketing initiatives to fuel revenue growth
Work interactively with a team of highly trained and skilled colleagues
Participate in internally and externally sponsored speaking engagements
This position requires a highly energetic and positive person with:
Statistical modeling / data analysis experience including data manipulation experience (R, Python, SAS or similar tools)
Knowledge of SQL is preferred
Strong problem-focused communication skills
A degree in finance, economics or statistics is preferred
Genuine interest in credit risk, strategy setting, and data-driven decision making
Business experience, preferably in the financial industry / risk management or in statistical modeling / data analysis
Very good spoken and written English
Impeccable background and reputation
To find out more about this career opportunity, contact our HR Partner ene.moppel@creditinfo.com
Postituse teema